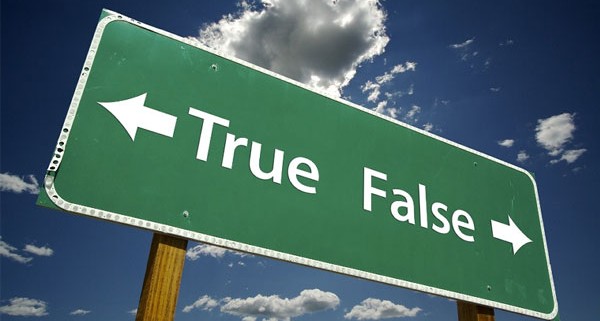 Accounting Software vs Manual Accounting in Spreadsheet – Know Which is Better
Despite being in the age where technology is highly relied on to complete tasks such as accounting, there are still a lot of businesses who rely on manual accounting on a spreadsheet. Don't be surprised – we even knew a customer who uses BOTH accounting software and manual accounting!
The reason for using both?
"Just in case something goes wrong with the system, I still have my manual spreadsheets."
But technology is far advanced now, to the extent that back-ups can be easily copied and restored onto other computers. This allows business operations to continue smoothly without major hiccups!
So if you're reading this and thinking… "I still prefer manual accounting," let's help debunk some of the myths and concerns with implementing an accounting software into your business.
1. It's expensive
Price tends to be the first thing most business owners look at. Sure, doing your accounts manually is cheaper because after all, you just need a spreadsheet right? But if an accounting software can save you time, would you consider it?
Accounting softwares, like the Kingdee KIS, are developed to make your tasks easier – not difficult. Maybe it's a bit costly; but it can increase your productivity and will help you keep your accounts neat and clean.
Time is money, and if you're paying an accountant, implementing a software not only helps make the work easier for him/her, you may end up saving money too. If you hire a part-time accounting, you don't have to pay him/her as much as the hours involved will be significantly reduced.
If you have a full-time accountant(s), they can get things done much quickly and you know your accounts are always up to date whenever you need to refer to them.
Remember the business who uses both manual and software accounting? They were behind in their accounts for at least 2 months before they were convinced to fully implement the accounting software.
2. I need to spend time to learn how to use it
This is also a big myth. Accounting software is easy to implement can be used as soon as it's installed into the computer. The features and functions are labelled according to accounting terms, so once you get used to the interface, it's not difficult at all.
If you have employees who don't use English as a first language, the Kingdee KIS Accounting also has Simplified Chinese and Traditional Chinese interfaces.
Besides, Reach Technologies offers training and support, so that you'll know how to make full use of every function in the accounting software.
3. I still need to calculate taxes manually
Accounting software has revolutionized over the years, and GST reports can now be generated in the Kingdee KIS accounting software. You can generate a GST report in minutes. So start putting down that spreadsheet and stop wasting time!
Besides Singapore taxes, an accounting software such as the Kingdee KIS accounting also supports the China VAT. So if you have a business in China or perform transactions there, you can rely on the accounting software to do it for you quickly.
4. I have specific accounting needs that can only be done manually
Accounting software such as the Kingdee KIS is not a one-size-fits-all solution. It's true that every business has different needs, which is why the software allows you to customize settings accordingly. Cheques and payment vouchers can be printed using the software too!
A bonus: Kingdee KIS also enables you to consolidate multiple sales orders into a single delivery order, as well as multiple delivery orders into a single sales invoice. Now, how long does it take for you to do this manually?
5. I have business overseas that have different accounting needs
Businesses are no longer confined within a region and it makes perfect business sense to expand to other parts of the world. So, if you have a business in Singapore with branches in Malaysia, Hong Kong and China, it will be an extremely tedious task to manage all these accounts manually. You may even have to employ several different accountants for each branch.
But accounting software like the Kingdee KIS eliminates the tediousness of it. You can handle the accounts of all your branches in the single software… and have we not already mentioned that it saves you LOTS of time?
Still having second thoughts about hopping over to using an accounting software like Kingdee KIS? Rest assure that the software comes with a robust security system, so that you will always have a backup should there be any system failures that result in data loss.
Besides, you can also export the data into a spreadsheet, "just in case."
Also, your accountant will thank you for it! In fact, we've never seen an accountant who isn't happy to have an accounting software to help do the job.
So what are you waiting for? Come find out more about the solutions Reach Technologies offers today!
http://reachtechasia.com/images/Cloud-Computing-Myths.jpg
398
600
Reach Admin
http://reachtechasia.com/images/reach-tech-logo-transparent.png
Reach Admin
2015-08-26 23:17:31
2015-11-04 00:01:49
5 Myths of Accounting Software Debunked