Realor GWT Virtual Application System
There are certain circumstances, such as crowded public transportation during peak hours,  heavy  haze  or  high  private transportation  tax,  which  might  drive  a  number of  employees  to  work  from  home.  Moreover,  companies  which adopt offshore hiring need to go for remote computing to get their job done. When an employee or a  contractor  works  through  a remote  desktop,  laptop  or  any  other  computing device,  the  cost  of  infrastructure  or  the  time  lag  caused  in transportation  is  much reduced, thereby making room for higher productivity. To aid the process of remote computing, Realor GWT Virtual  Application System is  brought  to  you  by Xi'an  Realor  Information  Technology  Co.  Ltd  (Realor),  a highly  specialized  cloud  computing  and  virtualization  solutions  provider, which  is the owner of the intellectual property rights of the GWT system.
Salient Features of the Realor GWT System
Realor GWT is a server-oriented virtual application platform for computing, which assists the users with a virtual support platform that is secure, convenient and centralized. A range of applications such as CRM, OA or ERP are centralized and deployed on Realor Servers. Server authorized applications can be accessed by the clients rapidly and securely. The major features of this system are:
The system hosts the application and provide an interface for remote users to connect.
This  reduces  the  users'  PC  resources  as  only  interface,  mouse  and keyboard data are transmitted over the network requiring a minimum 20kbps bandwidth.
Constituting   integrated   architecture,   the   GWT   system   presents   safe, efficient  and  stable  web  and  database  services.  There  is  no  dependency  on third party products.
The  exclusive  session  sharing  technology  boosts  server  ability  through reducing network traffic and occupying less CPU resources and memory.
Cluster load balance technology maintain your applications' availability through both load balancing and server failover.
Advantages of Realor GWT
Cost-effectiveness:   Centralized   management   brings   down   the   cost   of implementing, maintaining as well as upgrading. There is also a reduction in hardware  and  network  costs,  leading  to  a  cutback  in  the  total  cost  of ownership.
Productive and happy employees: A range of mobile terminals like Android, IOS,  etc.  are  supported.  The  GWT  system also  supports  both  public  and private   cloud   access   through   mobile   network.   The   freedom   to   work anywhere and anytime enhances productivity and employee contentment.
Security  and  safety  of  IT  system:  GWT  system  aids  conversion  of  C/S product   to   B/S,   realizing   safer   and   faster information   sharing   and collaboration, breaking through the hurdles of technology architecture.
Operating Environment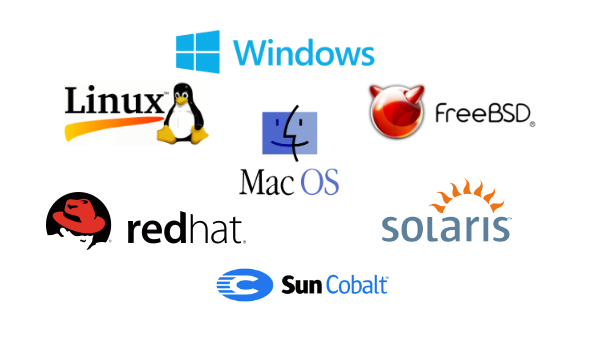 Server device: Various X86/X64 server, CPU above PIII800,more than 1GB memory
Server system: Windows Server 2003 and above
Terminal device: various PC above X86,iPhone,iPad,Android and other smart device
Terminal system: Windows above XP, iOS above 4.3,Android above 2.1 and various standard browser
Access methods: dial,ADSL,CableModem,LAN,GPRS,Wi-Fi,satellite
Bandwidth:20kbps/per user
Realor is the foremost self-developed supplier of China's application virtualization. The company has developed several products with sole  intellectual property rights, namely  Realor  enterprise  private  cloud  system  (ThinApp), Realor  GWT virtual desktop  system  (RVD  System), Realor  GWT  virtual  application  system  (GWT System)  and  Realor  Cloud Virtual  Network  System  (Cloud-VN).  Owing  to  these contributions,  the  company   has   many   national  and  industry awards, various national patents and two special government funds to its credit. Till date Realor has helped thousands of users across 30+ countries.       So,  gear  up  to  free  your  employees  from  the  boundaries  of  the  office  with  remote desktop. Fill up the contact form with your details and we will get back to you with the right solution.
Fill in the enquiry form below for an obligation-free consultation on GWT Remote Desktop System!