Jedox – A Vital Business Intelligence Tool in Singapore and Beyond
Companies in Singapore depend heavily on business intelligence tools to gather, analyze, modify, and report data. With a business intelligence tool, such as Jedox, you gain insights into customer behavior that help you make informed decisions.
Jedox enhances your company's visibility, improves efficiency, and transforms data into actionable information. With this tool, decision-making processes improve across all levels of management and both strategic and tactical management processes change dramatically.
Introduction
Jedox is a client-server software program that helps create Business Intelligence and Corporate Performance Management (BI and CPM) solutions for the systematic analysis, planning, and reporting of data. Jedox offers a cell-oriented and multidimensional in-memory OLAP server.
Jedox Business Analysis bridges the gap between Business Intelligence and Corporate Performance Management and pushes beyond data mining by thoroughly analyzing historical, actual, and future data used for planning and forecasting.
Jedox is the most powerful business intelligence tool in Singapore. With Jedox, you will benefit from a streamlined process of data analysis, planning, and reporting that will help you make better-informed decisions for your business.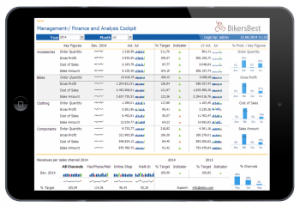 BI and CPM
With Jedox, you will gain tremendous insight into your business. This program offers enhanced team accountability, powerful driver-based planning, and the consolidation of multiple applications for planning and reporting. For business users, Jedox offers intuitive write-back, streamlining every business process responsible for capturing, calculating, and presenting data . In addition, Jedox leverages the familiarity of Microsoft Office, making it easy for users to utilize Excel spreadsheets. As an industry-leading innovator, Jedox provides a cost-efficient solution due to a flexible licensing model, low internal maintenance, and fast implementation.
Jedox was founded in 2002 by Kristian Raue, who also successfully established Intellicube Software and Graphitti Software. As stated by a business user, "Jedox completely changed the way my company collects, analyzes, and reports data. Each component is worth its weight in gold, having enhanced productivity but also overall success of my business."
Clientele
Long prized as a business intelligence tool in Singapore and other countries, Jedox announced a U.S. business expansion and recently signed new contracts with two publically listed companies.
A new Jedox, Inc. subsidiary located in Boston, Massachusetts, is driving its international expansion. Jedox now serves 127 countries and more than 1,700 companies throughout the world.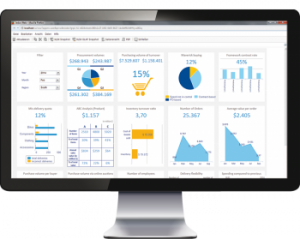 The Bottom Line
Jedox will empower you. With the implementation of Business Intelligence, barriers are reduced so data can be transformed into valuable corporate insights. To take your company to the next level, Jedox is essential.
Fill in the enquiry form below for an obligation-FREE consultation.