Introducing the Kingdee K/3 ERP Solution
Enterprise Resource Planning systems or ERP software were initially designed to be used in manufacturing facilities and were really'manufacturing software', particularly in Singapore. However, the multi-lingual Kingdee K/3 ERP solution is revolutionizing the very definition and application of ERP systems through sixteen years of research and development by over 800 professionals.
The Kingdee K/3 is a business ERP that integrates various departments and completely eliminates organizational silos, thus improving productivity for distributors as well as manufacturers.
It consists of six software suits:
Finance
Manufacturing
Supply Chain Management
CRM (Customer Relationship Management)
Human Resources and the
Kingdee BOS (business Operation System)
By furnishing managements with a bird's eye view of all operations; for instance; sales staff can provide customers with better expected time periods to complete deliveries by referring to the inventory statistics on the ERP system, the K/3 improves planning and productivity.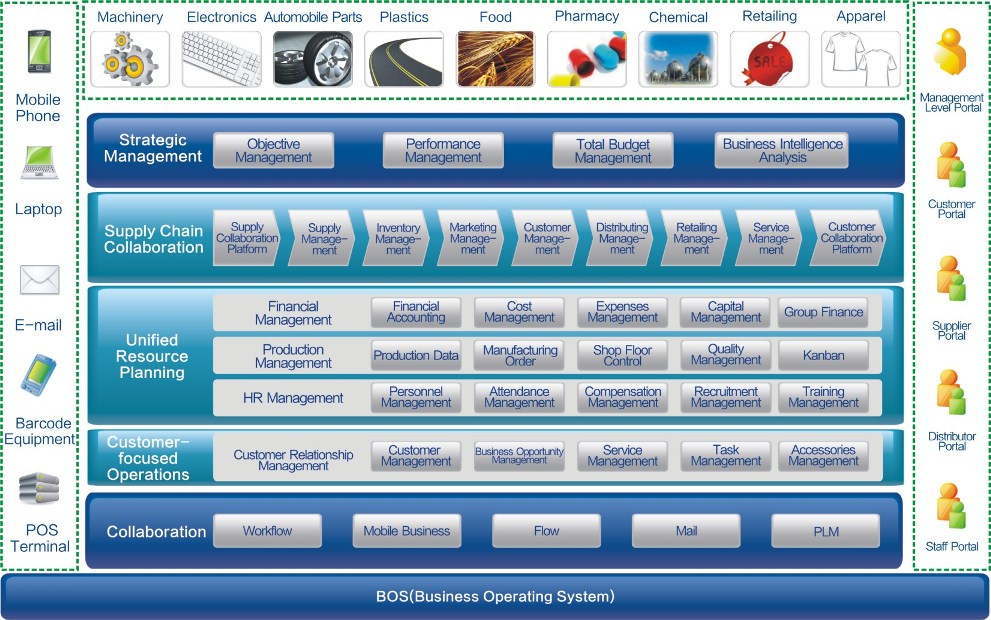 Compliant With Over Seas Regulations
With complex legal and statutory requirements, most western ERP solutions do not work in China. Having its development rooted in China, Kingdee K/3 transcends these issues. On top of that, Kingdee K/3 ERP solution is already compliant with SG, Malaysia, China and Hong Kong localizations. So, enterprises planning to spread to these regions will be able to integrate their operations in one unified ERP system.
The Language and International Currencies Factor
Singapore is a multi-lingual, multi-racial society and has many small, medium and large businesses either already spreading their wings overseas or are preparing to do so. It is imperative to have an ERP solution that caters to cross-border languages and government regulations.
Employees in different geographies can communicate better through the multi lingual user interface of the K/3 and accounting departments can calculate taxation and carry out accounting through the multi currency facility of the K/3 ERP solution.
Why Use an ERP System?
Enterprises not using an ERP system will have to carry out accounting and generate business reports manually. This is even more tedious when their branches are located in different international locations. This makes it near impossible to efficiently generate and consolidate financial reports from different countries.
Enterprises not using an ERP system cannot integrate with different businesses and so it takes time to get to know if a trading company has issued a purchase order from a manufacturer or if the manufacturer has filled an order or not. The K/3 software generates real-time reports on inventories, supplies, invoices generated, payments effected etc., because all the partners can update their accounts at their own locations. These updates are available for the partners/managers to view in real time.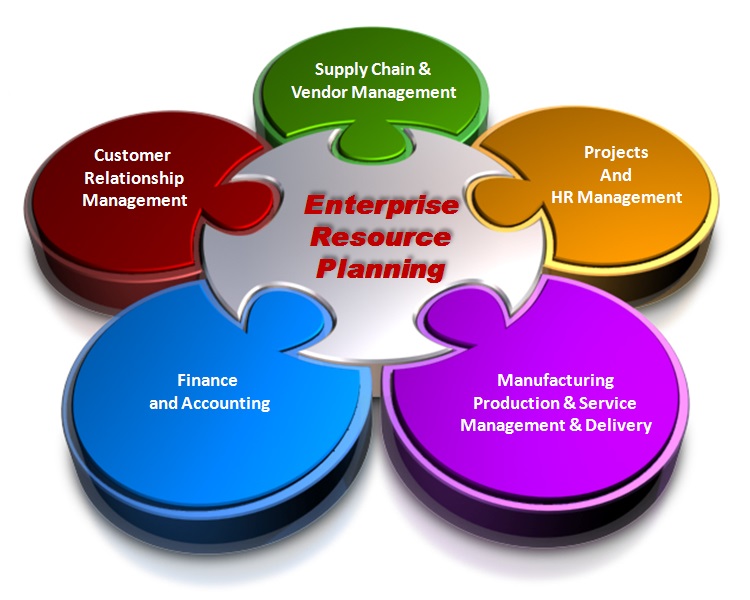 With an ERP system enterprises can:
Generate financial reports such as profit and loss statements and balance sheets.
Generate reports on inventories and movement of stocks.
Generate sales reports such as: salesperson performance report, sales in various locations.
Control the type of information available to each member of staff (such as procurement costs, business profits, partners financial information etc.) thus providing just the staff enough relevant information to carry on day-to-day functioning and at the same time protecting the business interests.
Authorize staff to carry out certain duties and processes from a central location to streamline business.
Generate purchase and costing reports.
Though these reports can be generated manually with Excel it will take a lot of time and human resources to do so but by the time the reports are ready, they will be outdated. ERP systems generate reports instantly, automatically and in real time with no scope for human error at the report generation level.
Top 5 Reasons to Use Kingdee K/3 for Your Operations
Completely complies with local statutory accounting regulations in Singapore, Malaysia, Hong Kong and China and the built-in financial reports are fully endorsed and approved by the PRC government.
Seamlessly integrates with international accounting, third-party ERP, CRMs and SCM systems.
Provides users with English and simplified & traditional Chinese language user interface and accounting in international currencies.
Strong support by local consultants in Singapore who understand your business needs and 800-men strong research team in Asia who continuously enhance the software to meet your needs.
Provides comprehensive functionalities at the Most Reasonable Price (High ROI and Low TCO)
What If I Am Already Using An ERP?
The Kingdee Business Operation System (BOS) makes the K/3 easily adaptable to existing ERP systems – Kingdee or third party. Employees, even without a business management background, can be quickly and easily trained to use Kingdee K/3.
More about Kingdee
Awarded the SMB World Award 2013 for the ERP solution. SMB World is a magazine published by Computer World HK and highlights technology and business needs of Asian professionals in small and medium businesses.
Conferred the Capital Outstanding ERP Solutions Provider Award by Capital Magazine.
Reported by IDC, an authority on international surveys, in its China Enterprise Application Software Market Analysis Report for the Year 2012 as holding the major market share of ERP solutions to SMEs in China for nine consecutive years.

The best ERP solution for your enterprise should be a complete ERP solution that can be adapted to your company's size, budget and operations. It should also be scalable, easy to use and ready for overseas deployment in places such as Malaysia, China, Taiwan and Hong Kong.
Check with a Kingdee K/3 consultant today to know if and how the Kingdee K/3 is suitable for your business.
We are glad to announce that Kingdee K3 ERP software has been covered under one of the Singapore government grant scheme – iSPRINT as a section solution. We look forward to help more clients in deploying our accounting & business software into their business operation. (Click here to find the Kingdee package details for iSPRINT)
Kingdee K/3 ERP System Demo
Call us now at +65 6224 8283 or fill in a simple form below for a request of obligation free demonstration. Our experience consultants will find out your business needs and offer you a sneak peek into how our solutions will greatly benefit your business operations.